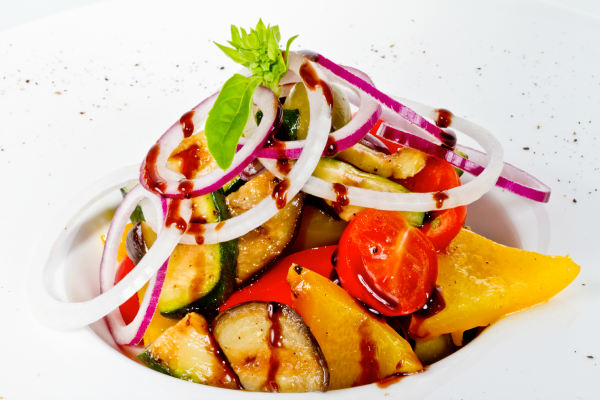 Ingredients:
4 medium sized fresh beets
2 large red bell peppers
2 2mall zucchini
1 small eggplant
1 large red onion
1/4 cup canola oil
1 1/2 tablespoon balsamic vinegar
1/2 teaspoon salt
1/2 teaspoon pepper
Instructions:
Whisk the oil and the balsamic vinegar together in a large bowl. Add the salt and pepper and whisk until completely combined. Cut the beets and onion into 1/2 inch rounds. Cut the peppers into 1 inch strips. Cut the zucchini and eggplant into 1 inch slices. Place all the cut vegetables into the oil mixture and toss to coat generously. Heat grill to medium high heat. Place vegetables on the grill and cover. Grill 5 to 7 minutes on each side or until vegetables reach desired tenderness. Serve hot.