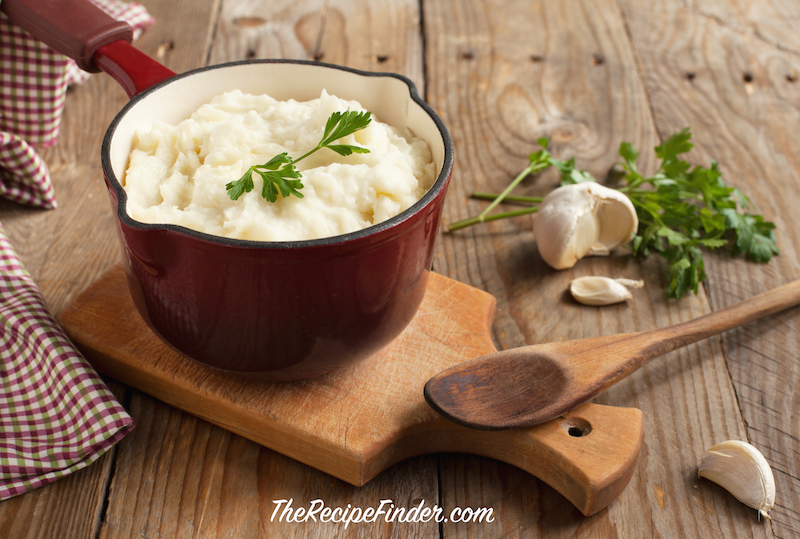 6 medium potatoes, peeled, and cut into uniformed chunks.
1/4 cup cream
1/4 cup butter
1/4 cup sour cream
1/4 cup whole milk, scalded
3 cloves of garlic, minced (optional)
Chopped fresh chives or parsley (optional)
Salt and pepper to taste
Place potatoes in large saucepan and cover with water, add a little salt and peeled whole garlic cloves if using. Bring to a boil and cook over medium or high heat for approximately 15 to 20 minutes or until tender. Drain, discard garlic and return to pan.
Add the milk and beat potatoes with electric mixer until creamy. Gradually add a little of each of the ingredients and keep mixing. Depending on your preference you may want to add a little extra or less sour cream. Season with salt and pepper to taste. Finally add the chopped chives or parsley if using and stir well. Serve immediately.
Note: For roasted garlic mashed potatoes use the same recipe as above but do not add garlic cloves to potatoes while boiling. Instead crush the garlic cloves and saute over very low heat in a little olive oil for a minute or two. Add mixture to potatoes once cooked and mix with all other ingredients.
Photography by Anjela30