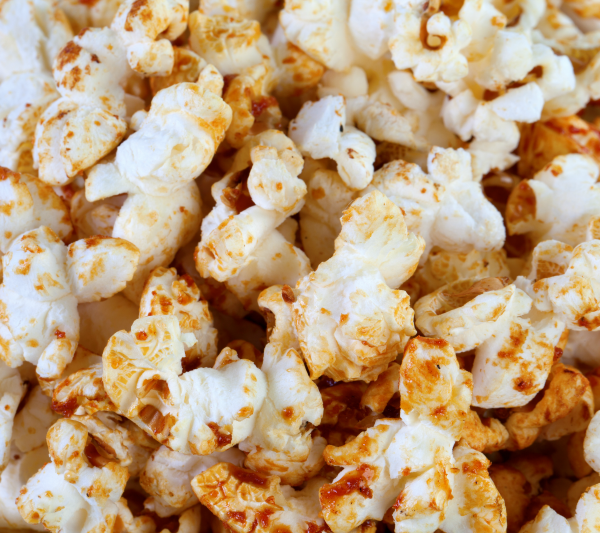 Ingredients:
1 tsp onion salt
1 tsp dried thyme
1/4 cup vegetable oil
1/2 cup popping corn
1 tsp dried oregano
2 tsp sweet paprika
Method
In a little bowl, mix paprika, thyme, oregano, onion salt and half the vegetable oil.
Heat other half of oil in saucepan. When oil is very hot, add popping corn and cover with tight fitting lid. When the corn starts popping, give the pan a shake. When the corn stops popping, take pan off heat.
Place popcorn into a serving bowl, discarding any unpopped corn. Add the spice mixture and toss.
Great addition to any lunchbox.