Fresh Home Made Pico De Gallo
Forget store bought. The classic pico de gallo is actually super easy to make. Try this and you'll never buy again.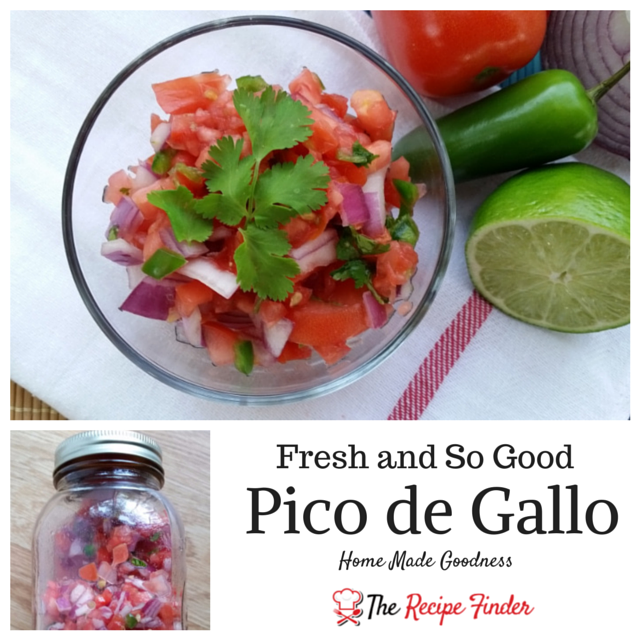 What You Need
8 Roma tomatoes
1 – 2 Jalapeno peppers
1 small or medium red onion
1 lime
4 stalks of cilantro
A pinch of salt
Make It
With gloved hands, cut open Jalapeno length wise, remove the seeds. You can leave them in if you wish but be warned. This will add heat to your pico de gallo. I recommend doing only one to begin with. If you want more spice, cut up the other pepper.
Slice the onion and tomatoes.
Pick the leaves off the cilantro stalks.
Chop jalapeno, onion, tomatoes and cilantro together. I used one of those (don't laugh it is really handy!) slap chop things. You can use a food processor, but be sure not to over process.
Cut lime and squeeze first a half of lime over this mixture.
Sprinkle salt. Mix well.
Do a quick taste check at this point. Add lime juice, more jalapeno and/or salt if you prefer.
Store in a jar, serve chilled.