Strawberry Mousse with Dark Chocolate Shavings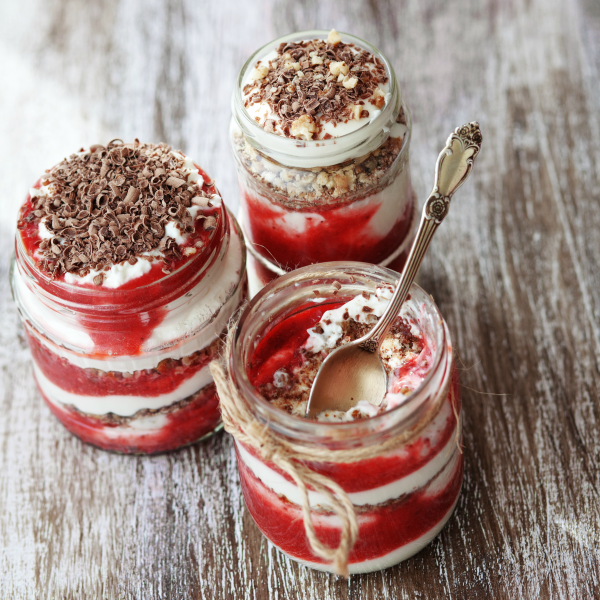 Ingredients:
1 lb strawberries
1/2 cup granulated sugar
1/2 cup whipping cream
4 egg whites
2 tbsp lemon juice
Dark chocolate
Chopped pistachio
Instructions:
Place the strawberries in a food processor, together with the lemon juice and sugar. Puree until smooth.
In a mixing bowl, mix the whipping cream with an electric mixer until stiff. Add the pureed strawberries and mix gently.
Then mix the egg whites with a pinch of salt until stiff. Very carefully fold in the egg whites into the berry/cream mixture. Put the mousse into individual glass dishes and chill for at least 2 hours, until nice and firm.
Sprinkle with freshly grated dark chocolate and pistachio and enjoy!