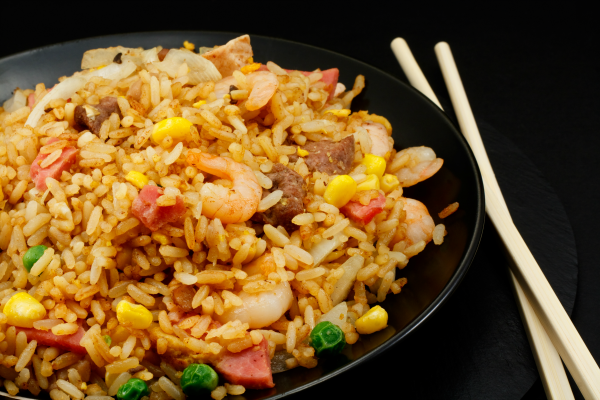 Ingredients:
4 cups of cooked rice
1/2 cup cooked ham, cubed
1/2 cup green onions, chopped
1 tbsp soy sauce
1 tbsp Worcestershire Sauce
1 clove of garlic, minced
Dash of Tabasco sauce
1/2 tsp salt
1/4 cup butter
1/4 cup fresh parsley, snipped
1/2 snap peas
1/2 cup carrots, chopped
Method:
In a wok, melt butter and sauté onions, carrots and parsley for about 2 minutes. Vegetables should be tender, but still be crunchy. Add the remaining ingredients and stir until well combined. Cook until the rice is hot.
Enjoy this delicious meal with the whole family!