Smoked Cheese and Macaroni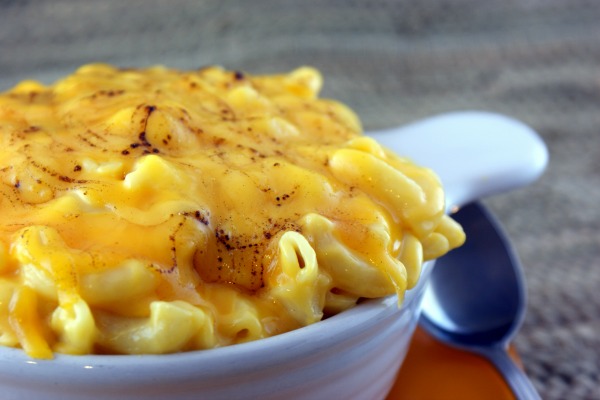 Ingredients:
1 (14.5 ounce box macaroni
6 tablespoons of butter
1 small onion, diced
6 tablespoons flour
6 cups milk
1 (6 ounce) package provolone cheese, cut into 1 inch cubes
1 cup red bell peppers, diced
1/8 teaspoon nutmeg
Pepper to taste
1/3 cup Parmesan cheese
Instructions:
Place the butter in a skillet over medium heat. Allow the butter to completely melt. Add the onions and cook 4 minutes. Onions should be a light brown. Add flour and whisk until smooth. Continue to whisk until the flour starts to brown slightly. Slowly add the milk. Bring the mixture to boil while constantly whisking the mixture. Once boiling reduce the heat to the lowest temperature. Add the provolone cheese cubes. Cook, stirring occasionally, until the cheese has completely melted. Stir in the peppers, nutmeg and pepper. Cook the macaroni as directed on the box. Drain well. Preheat oven to 350 degrees. Spray a large baking dish with a non stick cooking spray. Add the cheese mixture to the macaroni and stir well. Pour the macaroni mixture into the prepared baking dish. Sprinkle the top with the Parmesan cheese. Bake 25 minutes. Should be a golden brown and bubbly when done.