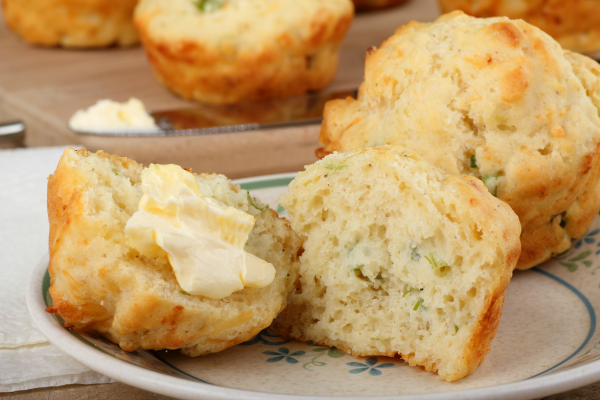 Ingredients:
1 cup butter, melted and cooled
3/4 cup sugar
4 eggs, lightly beaten
1 tbsp salt
1 tbsp baking powder
3 cups flour
3 cups walnuts, coarsely chopped
4 medium onions, quartered
Method:
Preheat oven to 425. Grease muffin tin.
Add the onions to a food processor and pulse until pureed. Take 2 cups of onion puree and place into a bowl. Add butter, sugar, eggs, salt and sir well. Add the baking powder and flour and again, stir well until smooth. Gently stir in walnuts.
Spoon the muffin mixture into the muffin tin and bake for about 20 minutes or until cooked through. Leave the muffins to cool down for about 10 minutes, then put them on a wire rack to cool completely.