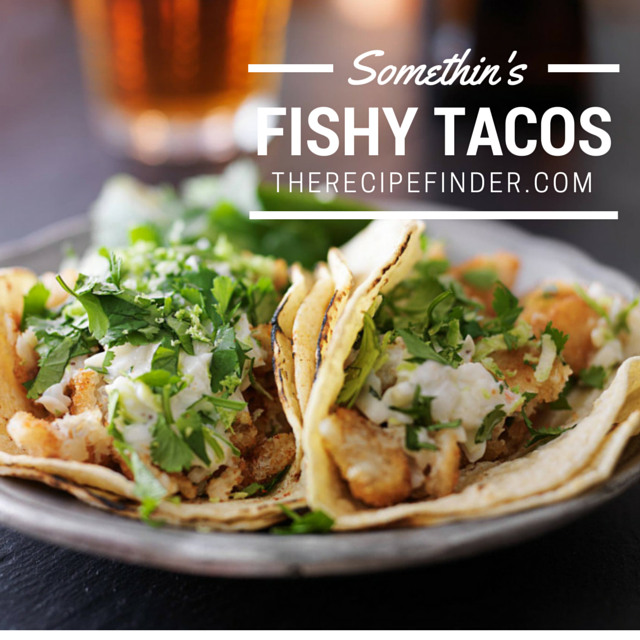 3 Tbsp. mayonnaise
Grated zest and juice of 1 lime
3 C. coleslaw
2 scallions, white and green parts, chopped
2 Tbsp. chopped fresh cilantro, optional
Salt and pepper
3 Tbsp. olive oil
1 lb. fish fillets (unbreaded), cut into 6 equal portions
1 tsp. chili powder
Salt
¼ C. all-purpose
12 corn tortillas, heated
To make the slaw, mix the mayonnaise and lime zest and juice in a medium bowl. Add the coleslaw mix, scallions, and cilantro, if using and mix well. Season with salt and pepper. Let stand while making the fish for the tacos. Heat the oil in a large skillet over medium heat the oil is hot but not smoking. Season the cod all over with the chili powder and then the salt.
Place the flour in a small bowl. Coat each piece of cod in the flour, shaking off the excess. Add to the skillet and cook, turning once, until golden brown, about 6 minutes. Transfer the cod to a plate. Place tortillas in a napkin-lined basked and close the napkin to keep the tortillas warm.
Serve the tortillas, fish, and lime slaw at the table. To make each taco, place 2 tortillas, slightly overlapping, on the plate. Top with 1 piece of fish and break it up with a fork. Top with a spoonful of the lime slaw and roll up the taco.