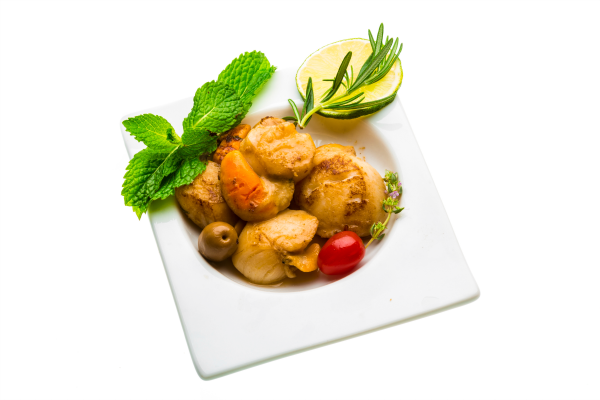 Ingredients:
12oz scallops (ideally smaller ones)
2 tbsp fresh dill, chopped
1 tbsp fresh parsley, chopped
2 fresh limes, juiced
½ cucumber, peeled and diced
2tsp olive oil
Salt and pepper
Instructions:
In a saucepan, bring the lime juice and scallops to a boil. Season well. Reduce heat and simmer for a few minutes (about 3 minutes), until the scallops are cooked.
Remove the scallops from the heat and allow to cool. Stir in the herbs, cucumber and oil. Arrange in a serving bowl, cover and chill for a few hours in the fridge.
Serve with crusty bread and extra lime.
This makes a delicious summer starter or light lunch.