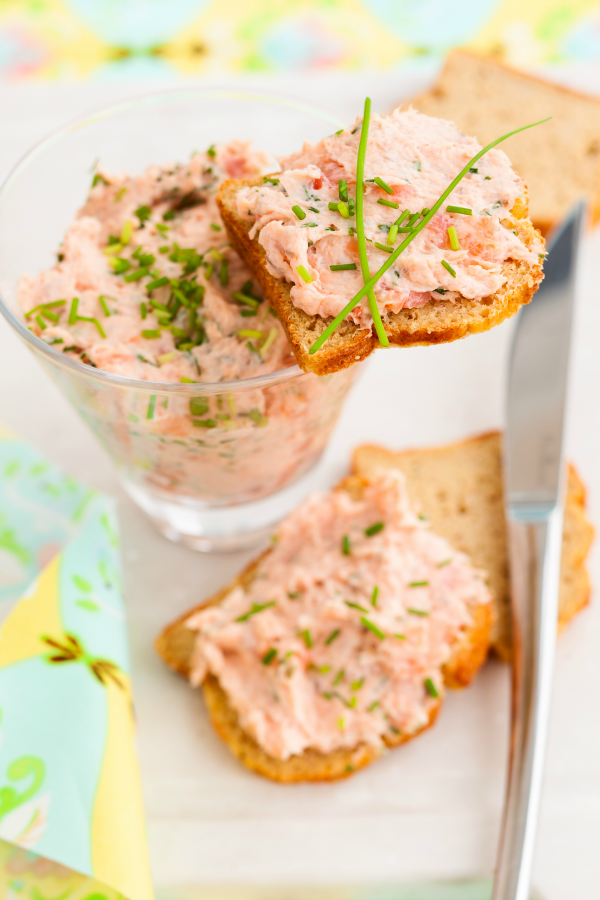 Ingredients:
1 can (about 15 oz) salmon, drained and flaked
1 tsp fresh lemon juice
1 tsp fresh dill, chopped
1 tsp fresh parsley, chopped
1/3 cup mayonnaise (preferably reduced fat)
1 cup strong cheese of your choice, grated
4 English Muffins, halved
Salt and black pepper
Instructions:
In a bowl, mix the salmon with the lemon juice, mayonnaise, parsley, dill and season with salt and pepper. Stir in ½ cup of cheese.
Arrange English muffins on a baking sheet and place under the broiler for a few minutes, until slightly toasted. Spread the salmon mixture equally on the muffin halves, sprinkle with the remaining cheese and place under the broiler until the cheese is melted.
Serve immediately!