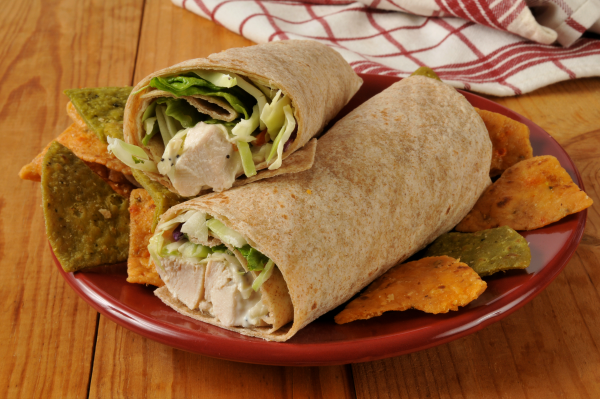 Ingredients:
2 cups skinless boneless chicken breast, cooked and cubed
1/2 cup light sour cream
1/2 cup chunky salsa
2 tablespoons light mayonnaise
1 cup shredded cheddar cheese
1 cup shredded lettuce
4 cholesterol free flour tortillas about 10 inches in diameter
Instructions:
Combine salsa, mayonnaise, and the sour cream. Then mix in the cheddar cheese and chicken. Evenly scoop onto the tortillas and sprinkle with lettuce. Fold over the sides and serve.