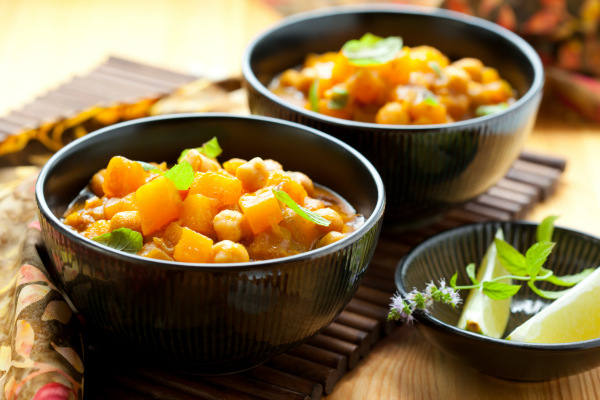 Serves 4
Ingredients:
4 tbsp vegetable oil
1 lb sweetcorn (either frozen, canned or fresh from the cob)
1 large onion, finely chopped
2 cloves garlic, minced
4 tbsp fresh parsley, chopped
1 inch piece fresh ginger, peeled and grated
2 tsp ground cumin
2 tsp curry powder
¼ cup non-fat plain yogurt
Instructions:
Heat the oil in a large frying pan and gently sauté the corn for about 3 minutes. Keep turning the corn. Then remove the corn from the pan with a slotted spoon and set aside.
Add the onion to the frying pan and fry for about 5 minutes. Add the parsley, ginger and garlic and sauté for a further few minutes. Then add the cumin and curry powder. Stir well, then add the corn. On low heat, cook for about 10 minutes until corn is soft.
Remove mixture from the heat. Before serving, stir in the yogurt.
Serve with traditional Indian bread.