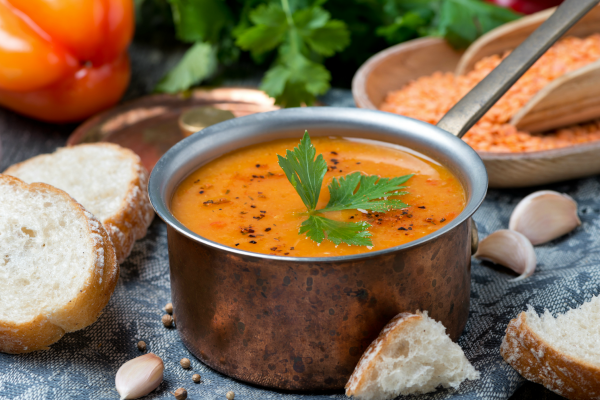 Ingredients:
1 cup dried red lentils
3 cups vegetable broth (homemade or bought)
1 clove garlic, crushed
1 large tomato, chopped
1 red bell pepper, roasted and chopped
Salt and pepper
Freshly chopped parsley
Instructions:
In a saucepan, cook the red lentils in the broth until soft and mushy.
Place the lentils in a food processor, together with the garlic, tomato and red bell pepper and season. Process until smooth. Arrange on a plate, sprinkle with parsley and serve with whole wheat crackers, rice crackers or crusty bread.