Roasted Pecan Chicken Strips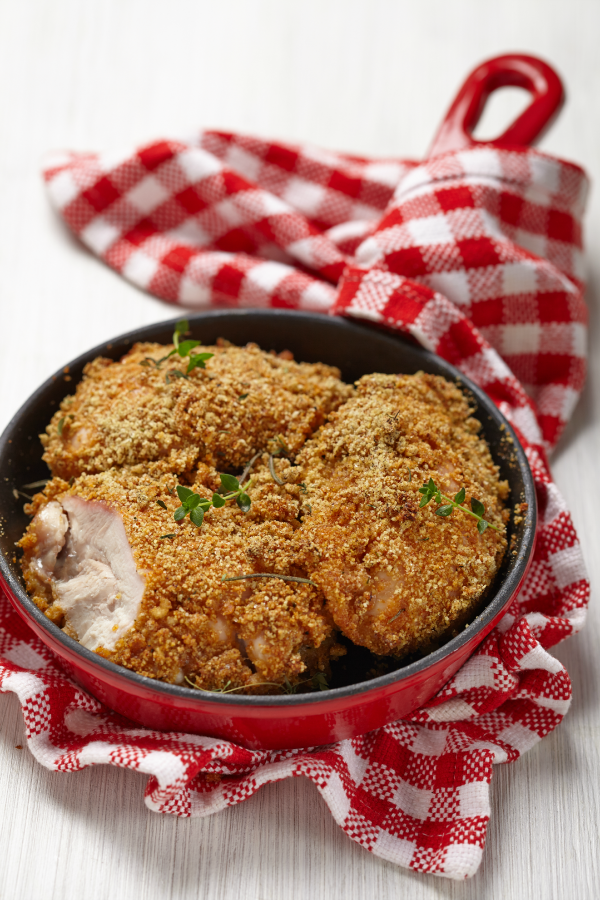 Ingredients:
1 cup pecans, finely chopped
1/2 teaspoon season salt
1/4 teaspoon pepper
4 (6 ounce each) chicken breasts, cut in strips
2 tablespoons butter, melted
Instructions:
Preheat oven to 350 degrees. Place the pecans in a shallow baking pan. Sprinkle with the salt and pepper. Place the butter into another shallow pan. Dip the chicken strips in the butter and then roll in the pecans. Be sure the chicken strips are completely covered. Line a cookie sheet with aluminum foil. Place the coated chicken strips in a single layer on the prepared cookie sheet. Bake 25 minutes.