Ham, Egg, and Cheese Breakfast Casserole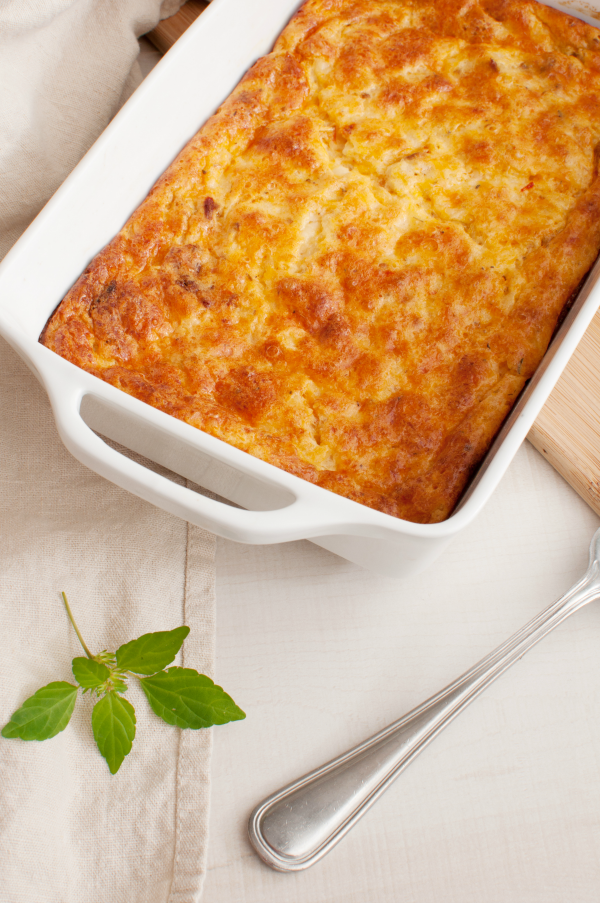 Ingredients:
3 cups French Bread, cubed
1 cup reduced fat ham, diced
Non-fat cooking spray
Egg Beater =to 1 egg, beaten lightly
1 1/3 cup fat-free milk
1/2 teaspoons dry mustard
1/4 teaspoons garlic powder
1/4 teaspoons onion powder
1/4 teaspoons paprika
1/8 teaspoons black pepper
1/2 cup red bell pepper, chopped
1/2 cup fat-free cheese, grated
Instructions:
Place cubed bread into a Pyrex dish adn spray with cooking spray. Sprinkle evenly with red pepper, ham and cheese. Mix together the egg substitute, milk, onion powder, black pepper, and garlic powder and pour over bread cubes also. Sprinkle with paprika. Refrigerate covered for 3 hours before baking. When the casserole is ready for baking, preheat the oven to 350 F. Cook for until browned (approxamitley 40 minutes).