Wake Me Up Vanilla Oatmeal with a Cherry Twist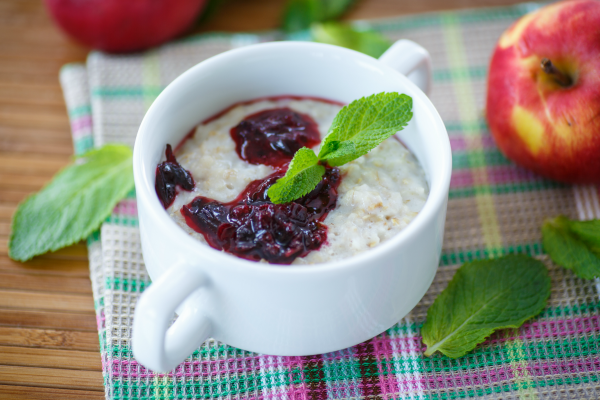 Ingredients:
1 3/4 cups water
1 cup Old Fashioned Oats, or Quick Cooking Oats
1/8 teaspoon salt
1/4 cup dried cherries
1/2 teaspoon vanilla extract
2 tablespoons cherry jam
1/4 cup 1 percent low-fat milk
Instructions:
Bring water, oats, salt and cherries to a boil. Reduce heat. Simmer until oats reach desired consistency. Remove from heat adding the vanilla extract and cherry jam. Add desired amount of milk. Serve warm.