Mexican Style Skillet Meal
Don't let the ingredients list fool you. This is an amazingly easy dish to prepare. All done in 5 easy steps. This recipe serves about 6 people, possibly more. What can I say? Our growing children have hearty appetites. When following the measurements recipe, you may not be able to fit all into a skillet, especially after adding rice. I did step 4 in the rice cooker since it was so much but if you are making half or a third, it could definitely be done in a skillet.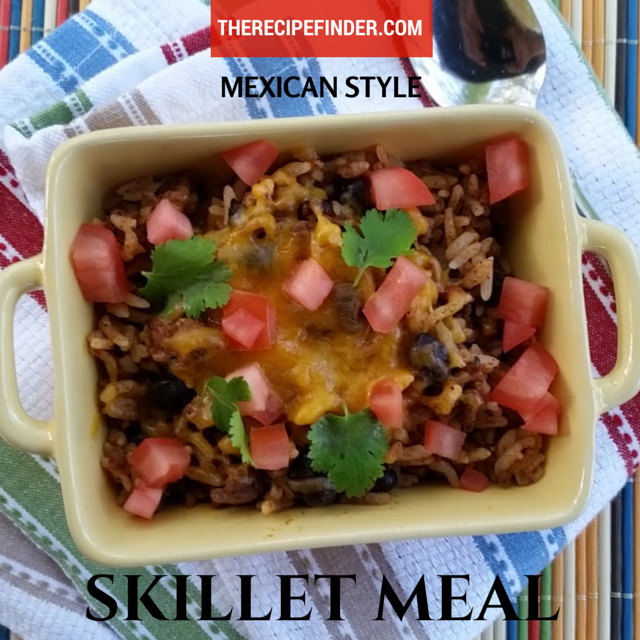 What You Need
3 – 3 1/2 cups cooked rice
2 lbs hamburger (I used 93% lean)
1 can black beans, drained and rinsed
1 can fire roasted salsa style diced tomatoes
1 – 1 1/2 tsp salt
2 tbsp chili powder
3 tbsp freshly chopped garlic
1 medium onion diced
1 tsp pepper
Optional Garnishing
1/4 cup shredded cheese
1 large tomato diced
Make It
In a large skillet, brown hamburger with salt, chili powder, garlic and onion.
Add can beans and tomatoes. Mix well and continue cooking for another minute or two.
Once mixture starts to bubble, add rice. Mix thoroughly.
Turn heat off. Top with cheese if preferred and cover. Leave on the stove. This will let the cheese melt nicely on the top.
Serve hot with fresh diced tomatoes.