Guilt-Free, High Fiber Brownies
I stumbled on this recipe and just had to try it. It has no flour, and has a crazy amount of fiber because one of the main ingredients are dates. I sure enjoyed these and never worried about taking an extra piece or two.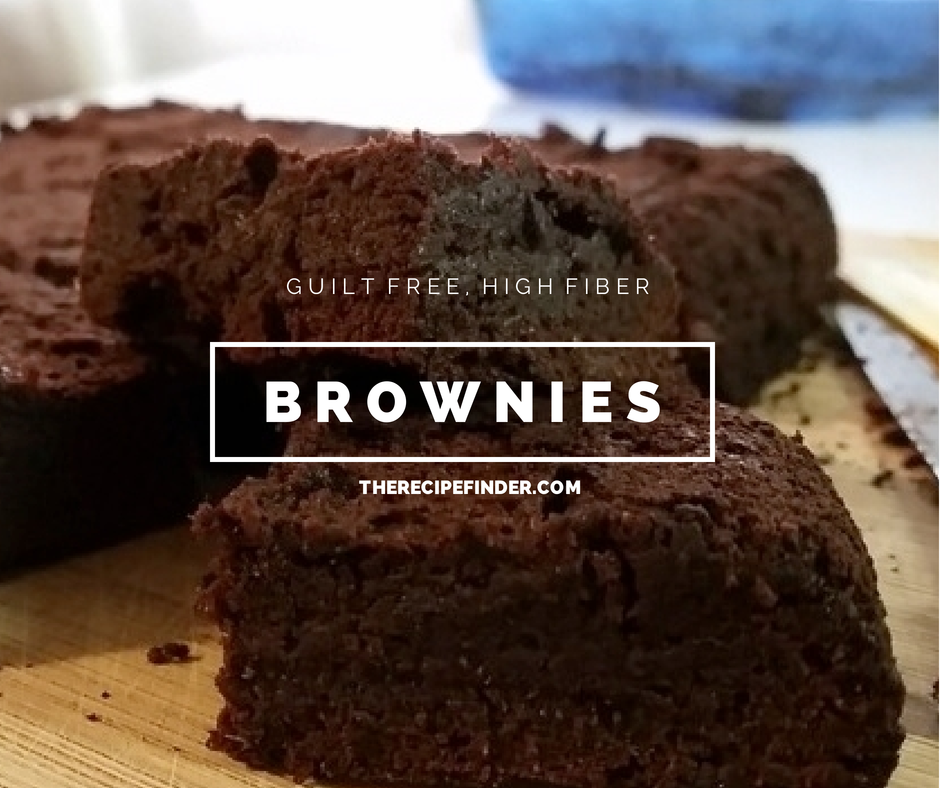 What You Need
1 cup dark baking chocolate. I used semi-sweet because that's all I had but I think given the sweetness of dates, unsweetened baking chocolate would be just fine.
1/2 tsp baking powder
10 oz pitted whole dates
3 eggs
1/4 cup coconut oil
Chopped walnuts (optional)
Make It
In a food processor, pulse chocolate and baking powder till you get a coarse mixture.
Add dates, continue chopping.
Add eggs and coconut oil. Pulse some more until well mixed. This mixture will now be really thick and gooey and somewhat smooth – at least I ran it until it was that way because I didn't want *any* lumps or lumpy bits of dates in my brownies.
Pour the mixture into a lightly greased 8″ x 8″ pan.
Bake at 350F for about 15 minutes.
If you want walnuts on yours, sprinkle them on the top (after baking 15 minutes), and return it to the oven for another 10-15 minutes. I did not add walnuts because my daughter can't have them but I did turn OFF the oven and returned the brownies into it to bake for another 10 minutes.
The result is an amazingly moist and sweet brownie. You never know there is no flour in it because the texture looks like a regular brownie.
Hat tip to Paging Fun Mums – where I originally found this recipe. I adapted from theirs to use cups and ounces simply because it's easier for me.