Guacamole a Little on the Lite Side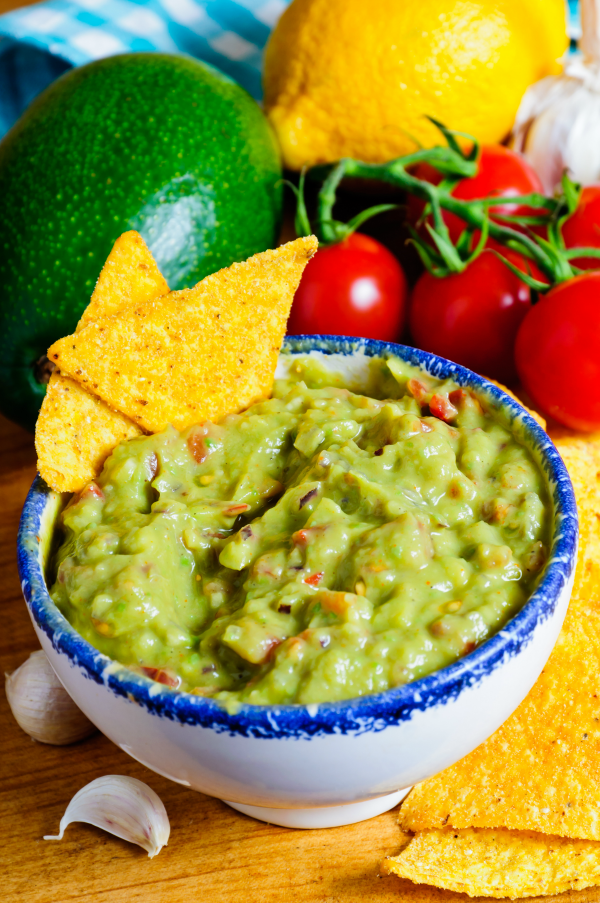 Ingredients:
1 cup low-fat cottage cheese
1 1/2 teaspoons dried onion flakes
1 clove garlic, minced
1 teaspoon salt
Pinch of cayenne pepper
2 teaspoons lemon or lime juice
1 ripe avocado, peeled and cut in chunks
1 tomato, peeled and chopped
Instructions:
In a blender add onion, salt, lemon or lime juice, cottage cheese, garlic, cayenne pepper, and avocado. Blend until smooth. Pour into a bowl and gently stir in the chopped tomato. Cover with plastic wrap allowing the plastic to actually touch the entire surface of the guacamole. Refrigerate for at least 2 hours and serve.
Best served with low-fat tortilla chips, carrot sticks or celery.