In my home, the best meals are the ones that taste awesome (naturally), uses leftovers (great on the budget), doesn't require a ton of clean up, and takes almost no time at all. This french onion soup uses the leftover broth from the Effortless Slow Cooker Roast Beef, another super easy dish. After the roast beef dinner, you can just throw this together in the same pot and start the next day's dish.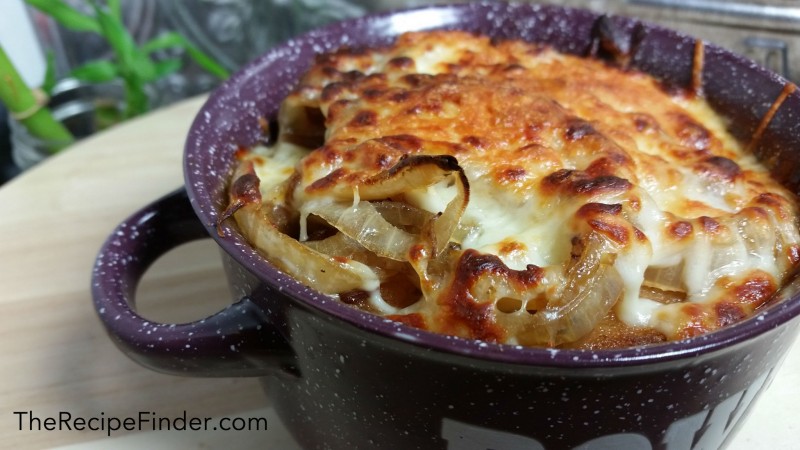 What You Need
2-3 medium – large onions. Adjust to your liking. We love our onions so having more is a good thing.
1 can beef broth (optional)
A pinch of salt (optional)
1 loaf french bread
1/2 stick of Butter at room temperature
3-5 cloves garlic chopped (optional)
1/2 cup shredded mozzarella cheese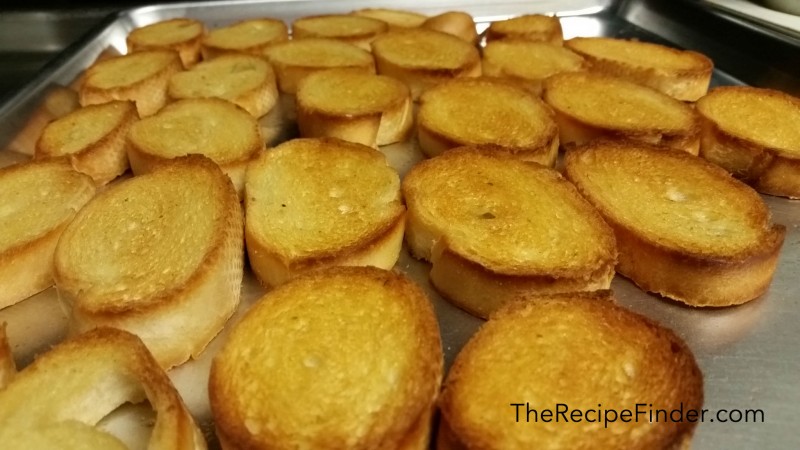 Make It
Slice the onions and break them up into rings.
Place onions in slow cooker with beef broth. If you are using the roast beef broth, and have enough, you may not need to add more broth.
Cover and turn slow cooker on to low for 7-8 hours or high if you're shorter on time.
Mix the butter and garlic together.
Slice the french bread into slices about 1/2 inch thick.
Spread the garlic-butter on each slice of bread.
Toast the bread on each side in over at 350F until brown and crisp.
In a soup bowl, stack the toasted bread, adding more to the sides if space permits.
Ladle the hot soup with onions into the bowl, sprinkle with mozzarella cheese over the top.
Put the bowl on a cookie sheet and into the over on broil until the cheese melts and browns a little on the top. For me, that's between 375F – 400F for about 5-10 minutes.