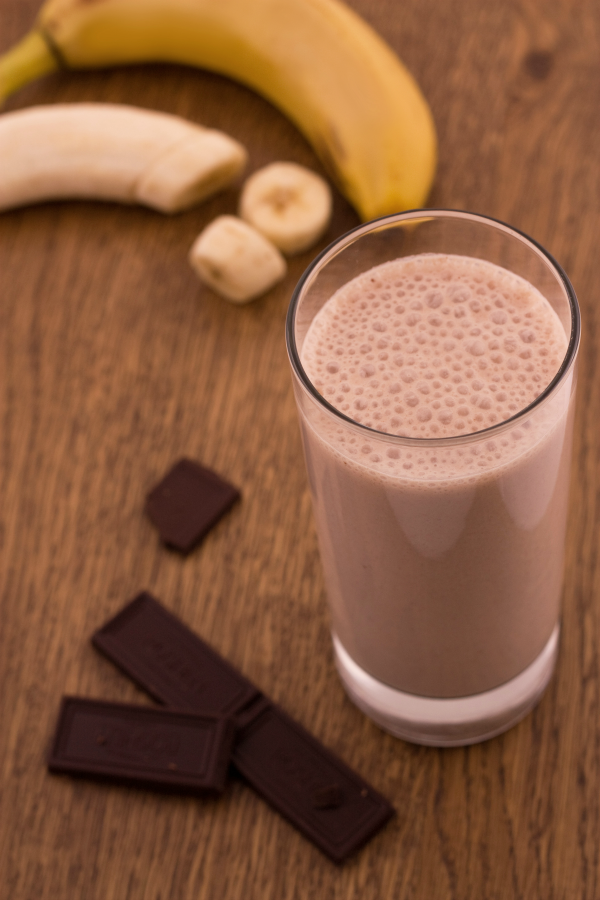 Ingredients:
(serves 1)
1 cup soy milk (plain or vanilla)
1 medium banana, quartered
2 tbsp chocolate syrup
3 ice cubes
Method:
In a blender, blend all ingredients until smooth. Pour into a tall glass and enjoy!
This chocolate banana soy smoothie is a great way to start the day. Your children will love this treat on special occasions.